It's Life Changing! It's Teacher Training!
Kundalini Yoga Teacher Training is a journey of self-discovery and self-mastery. Our program teaches you how to teach but more importantly, it teaches you how to live a happy, healthy and spiritually fulfilling life. Regardless of your intention to teach yoga or not, this course will give you life-long tools you need for your personal transformation and growth.
You will learn the ancient practices of yoga that has transformed people world wide, you will understand how Kundalini Yoga works and you will develop your confidence and commitment to a lifelong yoga practice. Come join us beginning March 2021. This is the time to go beyond where a regular class has taken you before and discover your destiny in Kundalini Yoga Teacher Training.
The Aquarian Teacher Training program is the KRI Level 1 certification program in Kundalini Yoga Teacher Training. This allows you to become an instructor and gain a deep, experiential understanding of the core science of Kundalini Yoga. We each have a gift we are meant to use to elevate Ourself and the world. This training will support and serve your awakening to your Unique and Special Gift. You have probably noticed that with the Aquarian age, things are changing very quickly. Kundalini Yoga is the yoga of fast change, creating stability and grace no matter what.
There's someone on the phone for you…It's your destiny calling!
KRI International Level 1 Teachers Training course fulfills the yoga Alliance's 220 hour national standard for a Registered Yoga Teacher (RYT). With your KRI Certification you can apply for and receive a Yoga Alliance Certification.
The Level 1 Aquarian Teacher Training Program is open to students of Kundalini Yoga, students or teachers of other schools of yoga, and anyone seeking to deepen their yogic experience. The clarity and joy you can gain by relating to others through your authentic self can not be achieved by reading and lectures alone. It is through your interactions with the teachings and the group energy field that you bestow upon yourself (and all those you touch) a timeless and most precious gift: the Radiant Life you have always wanted to live.
Call (631) 766-5158 to Register & set up your interview today!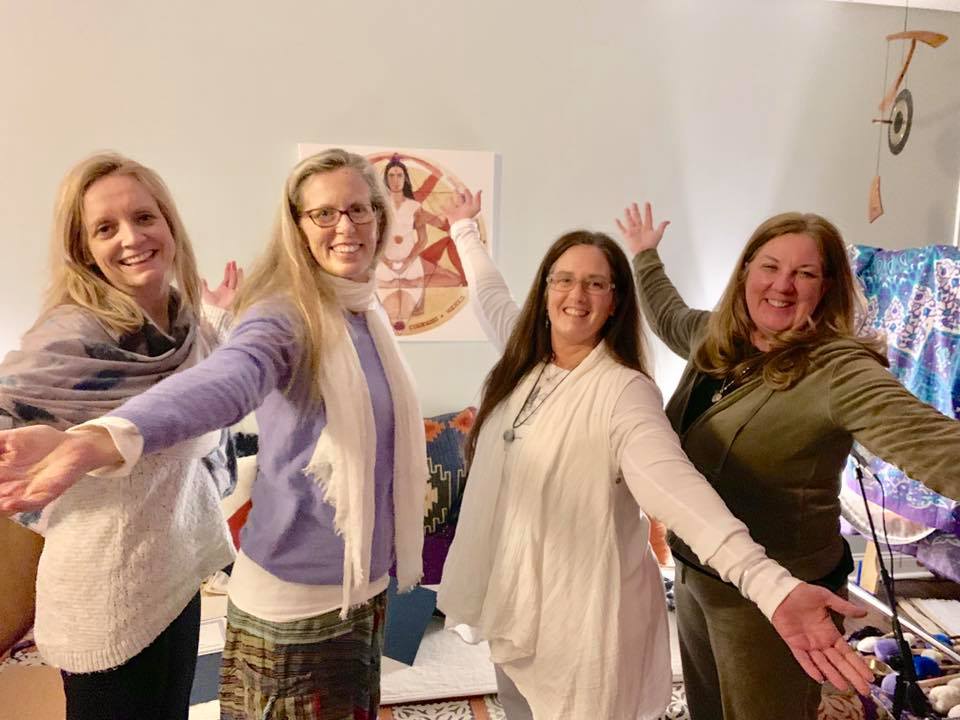 2021 Dates
March 13 & 14
April 17 & 18
May 15 & 16
June 5 & 6
July 10 & 11
August 21 & 22
Sept 18 & 19
Oct 9, 10, 11
Nov 12, 13, 14
Dec 3, 4, 5
8am-6pm each day plus Sundays 4:30am-7am Sadhana
Fee Schedule
$25 Application & Interview Fee
$700 Registration Fee to reserve your space (applied toward all tuition packages)
Application & Registration Fee MUST BE PAID by check or cash and both are Non-Refundable 
Early Discounts
EARLY DISCOUNT IF PAID IN FULL AT TIME OF REGISTRATION
$3700 Available until December 1, 2020
$3900 Available until March 13, 2021
Payment Plan
$4300
$700 Non-refundable Registration Fee payable in cash or check
$3600 Balance – $1800 due before 1st day of training, $1800 balance due in equal payments in monthly installments due on the 1st of each month, final payment due May 15, 2021.
All installment payments will be charged to your credit card and will be subject to a 3% service fee. If you choose to pay by other than credit card (cash or check) we will require a credit card on file for you.
All payments will be made in US dollars. Forms of Payments accepted are Cash, Check, Credit cards. All credit card payments are subject to a 3% convenience fee.
Tuition includes 220 Hour KRI Level 1 Teacher Training of which 180 hours is classroom instruction, Aquarian Manuals, 1st year membership to IKYTA and KRI Certification.
Full Meditation Day & 20 class requirement are NOT included in tuition.
Refund Policy
A refund of Half the total course fee will be returned if the student discontinues the course up until April 17, 2021. After this time NO refunds are granted. There will be NO refunds after the 2nd weekend.