It's Life Changing! It's Teacher Training!

Kundalini Yoga Teacher Training is a journey of self-discovery and self-mastery. Our program teaches you how to teach but more importantly, it teaches you how to live a happy, healthy and spiritually fulfilling life. Regardless of your intention to teach yoga, this course will give you life-long tools for your personal transformation and growth.
Do you ask yourself "How do I use the gift of this life to help transform the world into a better place?" The practice of Kundalini Yoga is a powerful, focused path to balancing your inner and outer worlds. Woven throughout this training will be experiences to deepen your awareness of your receptive, nurturing creativity, that will bring more balance to your assertive, productive nature. This training incorporates experiential learning alongside the textual studies, extensive use of sound current through mantra and gong, master teachers with expertise in Eastern medicine, sound current, yogic science, and self empowerment. You will move deeply into the practice of Kundalini Yoga, expanding your sensitivity to and awareness of the internal processes it catalyzes, and developing the skills to teach others.
Pathways into the Heart:
Finding You within you.
KRI (Kundalini Research Institute) International Level 1 Teachers Training course fulfills the yoga Alliance's 220 hour national standard for a Registered Yoga Teacher (RYT). With your KRI Certification you can apply for and receive a Yoga Alliance Certification.
The Aquarian Teacher Training program is the KRI Level 1 certification program in Kundalini Yoga Teacher Training. This allows you to become an instructor and gain a deep, experiential understanding of the core science of Kundalini Yoga. We each have a gift we are meant to use to elevate Ourself and the world. This training will support and serve your awakening to your Unique and Special Gift. You have probably noticed that with the Aquarian age, things are changing very quickly. Kundalini Yoga is the yoga of fast change, creating stability and grace no matter what.
The Level 1 Aquarian Teacher Training Program is open to students of Kundalini Yoga, students or teachers of other schools of yoga, and anyone seeking to deepen their yogic experience. The clarity and joy you can gain by relating to others through your authentic self can not be achieved by reading and lectures alone. It is through your interactions with the teachings and the group energy field that you bestow upon yourself (and all those you touch) a timeless and most precious gift: the Radiant Life you have always wanted to live.
Call (631) 766-5158 to Register & set up your interview today!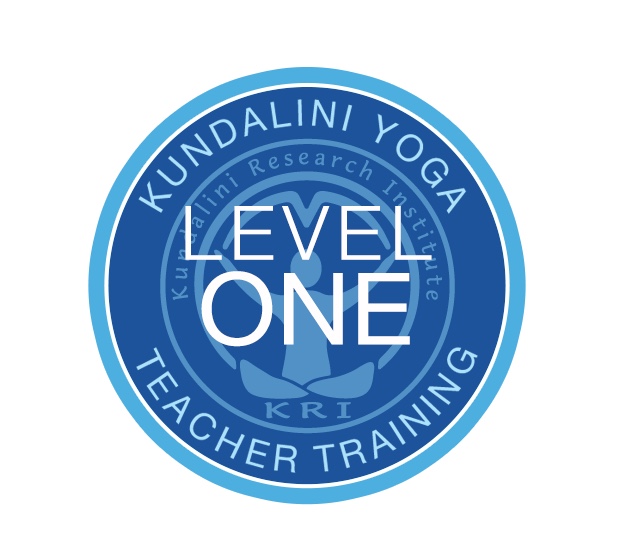 The course curriculum will include these topics and more:
❖ The Roots of Kundalini Yoga 
❖ Yogic History and Philosophy 
❖ Pranayama, Asanas, Kriyas and Mudras 
❖ Western and Yogic Anatomy (chakras, Tattvas, Gunas, The Ten Bodies) 
❖ Mind and Meditation 
❖ Mantra and Sacred Sound 
❖ The Role of the Kundalini Yoga Teacher 
❖ The Structure of a Kundalini Yoga Class 
❖ Teaching Kundalini Yoga Postures, Kriyas & Meditation 
❖ The Study of Humanology & Yogic lifestyle 
❖ Relaxation and Stress Relief 
❖ Introduction to Yogic Foods and Dietary Awareness 
❖ Development of a Daily Yogic Practice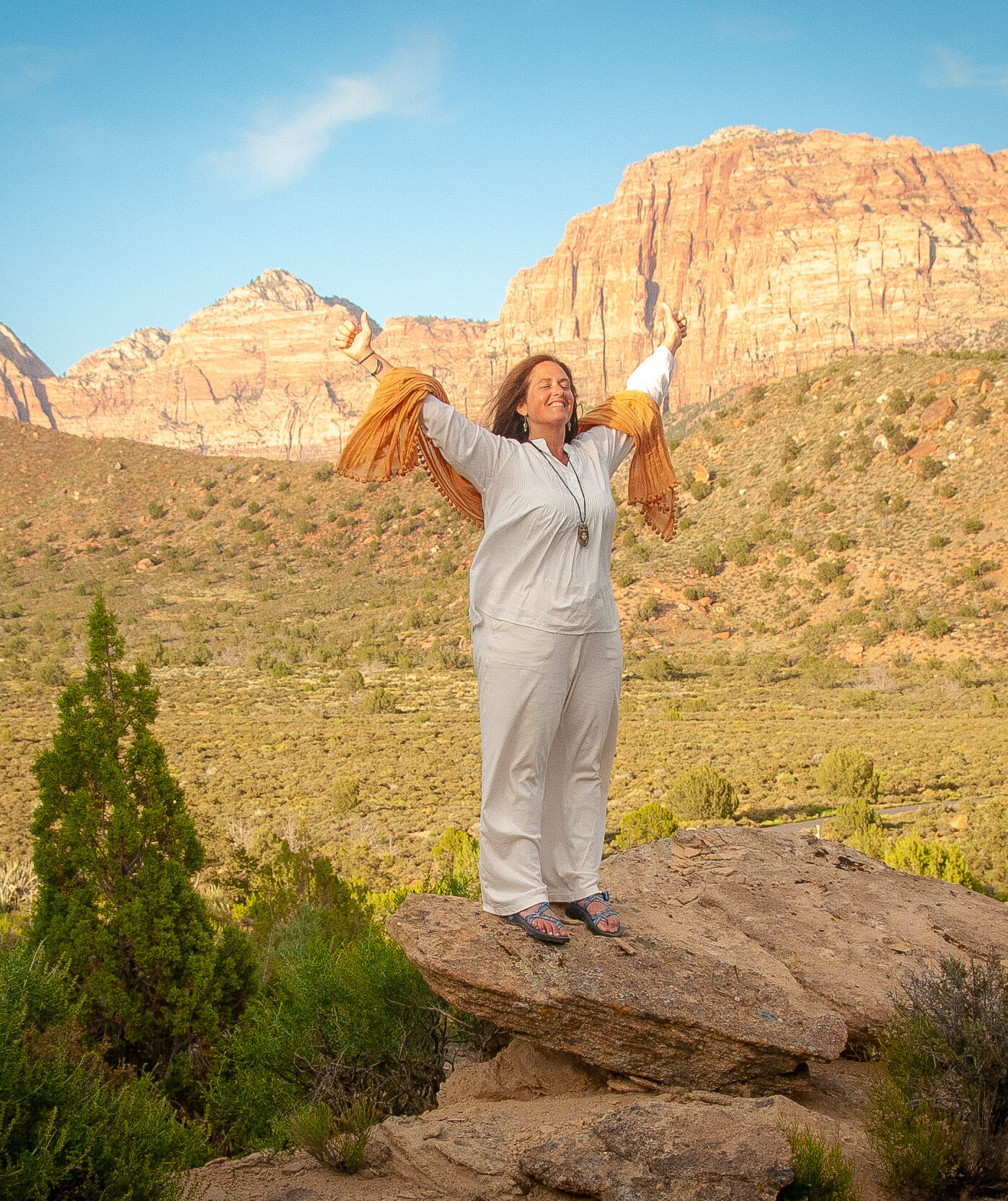 Here are the dates for the upcoming level 1
2021 Dates
9/18 & 9/19
10/9, 10/10 & 10/11
11/13 & 11/14
12/11 & 12/12
Friday evenings from 6pm to 8:30pm, Saturdays & Sundays: 8:30am to 5:30pm as well as Columbus Day & Martin Luther King Day.
2022 Dates
2/19, 2/20, & 2/21
3/12 & 3/13
4/9 & 4/10
5/14 & 5/15
6/11 & 6/12
7/9 & 7/10
8/13 & 8/14
9/17 & 9/18
10/8, 10/9, & 10/10
Saturdays and Sundays 9am-6pm as well as Presidents Day and Indigenous Peoples Day.
2 1/2 hour zoom gathering once a month in between TT weekends. Dates to be determined.
Fee Schedule
$25 Application & Interview Fee
$700 Registration Fee to reserve your space (applied toward all tuition packages)
Reg price $3500 available until February 19, 2022
Application & Registration Fee MUST BE PAID by check or cash and both are Non-Refundable
Early Discounts
EARLY DISCOUNT IF PAID IN FULL AT TIME OF REGISTRATION
Early Discount $3300 available until October 15th, 2021
Payment Plan
$3900
$700 Non-refundable Registration Fee payable in cash or check
$3200 Balance – $1600 due before 1st day of training, $1600 balance due in equal payments in monthly installments due on the 1st of each month, final payment due May 1, 2021.
All installment payments will be charged to your credit card and will be subject to a 3% service fee. If you choose to pay by other than credit card (cash or check) we will require a credit card on file for you.
All payments will be made in US dollars. Forms of Payments accepted are Cash, Check, Credit cards. All credit card payments are subject to a 3% convenience fee.
Tuition includes 220 Hour KRI Level 1 Teacher Training of which 180 hours is classroom instruction, Aquarian Manuals, 1st year membership to IKYTA and KRI Certification.
Full Meditation Day & 20 class requirement are NOT included in tuition.
Refund Policy
A refund of the amount paid minus $700 is available until the course begins.  There are NO refunds once the first weekend has started.
The course will be available on Zoom as well as in person in Huntington depending on the Covid restrictions in New York.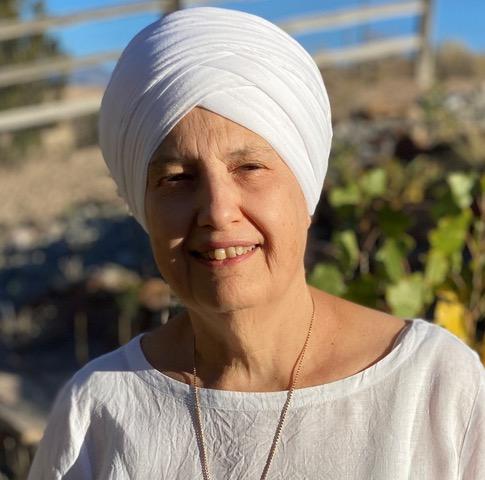 Siri Neel Kaur Khalsa started practicing Kundalini Yoga as taught by Yogi Bhajan
®
 in 1971 after practicing Hatha yoga for several years. In 1974 she founded the Kundalini Yoga and Healing Center in Harrisburg, Pennsylvania which she ran until moving to New Mexico in 2007. Through the center she was able to teach yoga in many different and unique settings to a varied population. She is a Level 1 and 2 Lead Trainer with trainings around the United States. For 10 years she was the Program Director for the KRI Level 1 Immersion Course. She continues to work for KRI as the review editor working with authors from around the world using The Teachings of Yogi Bhaj
an in their work. When not
teaching, her
greatest joy is spending time with her grandchildren.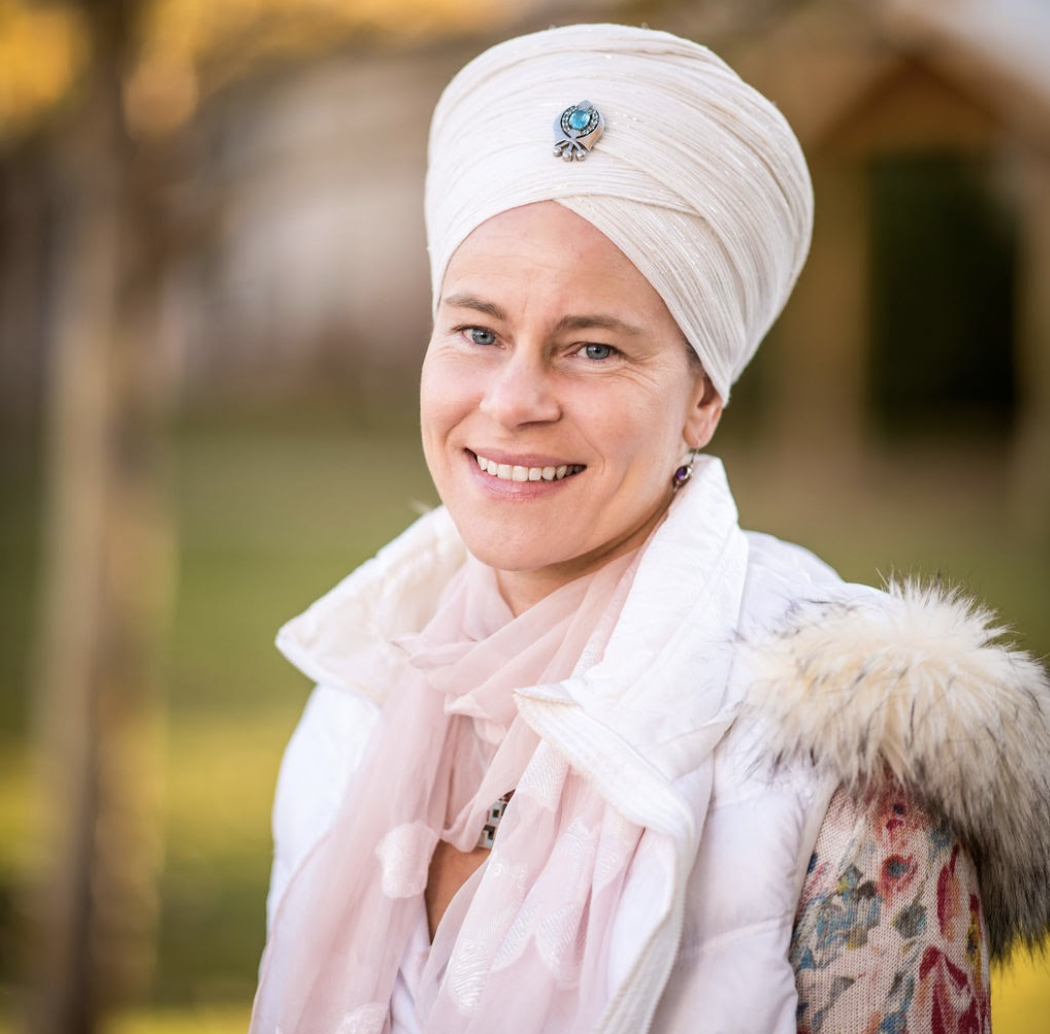 Dr. Japa Khalsa is a 25-year practitioner of Energy Medicine with a dual degree as a Doctor of Oriental Medicine and Certified Yoga Therapist (C-IAYT). Dr. Khalsa travels and teaches internationally as a Professional Teacher Trainer and Yoga Therapist. As co-author of Enlightened Bodies, she is passionate about sharing the power of the human body's potential to self-heal.
Her heart lies in serving public health and in bringing joy, enthusiasm and humor to teaching. She lives in Santa Fe, NM with her husband Harpal and their son, their two dogs, a ball python and a tortoise…. Samantha. Visit drjapa.com for more info.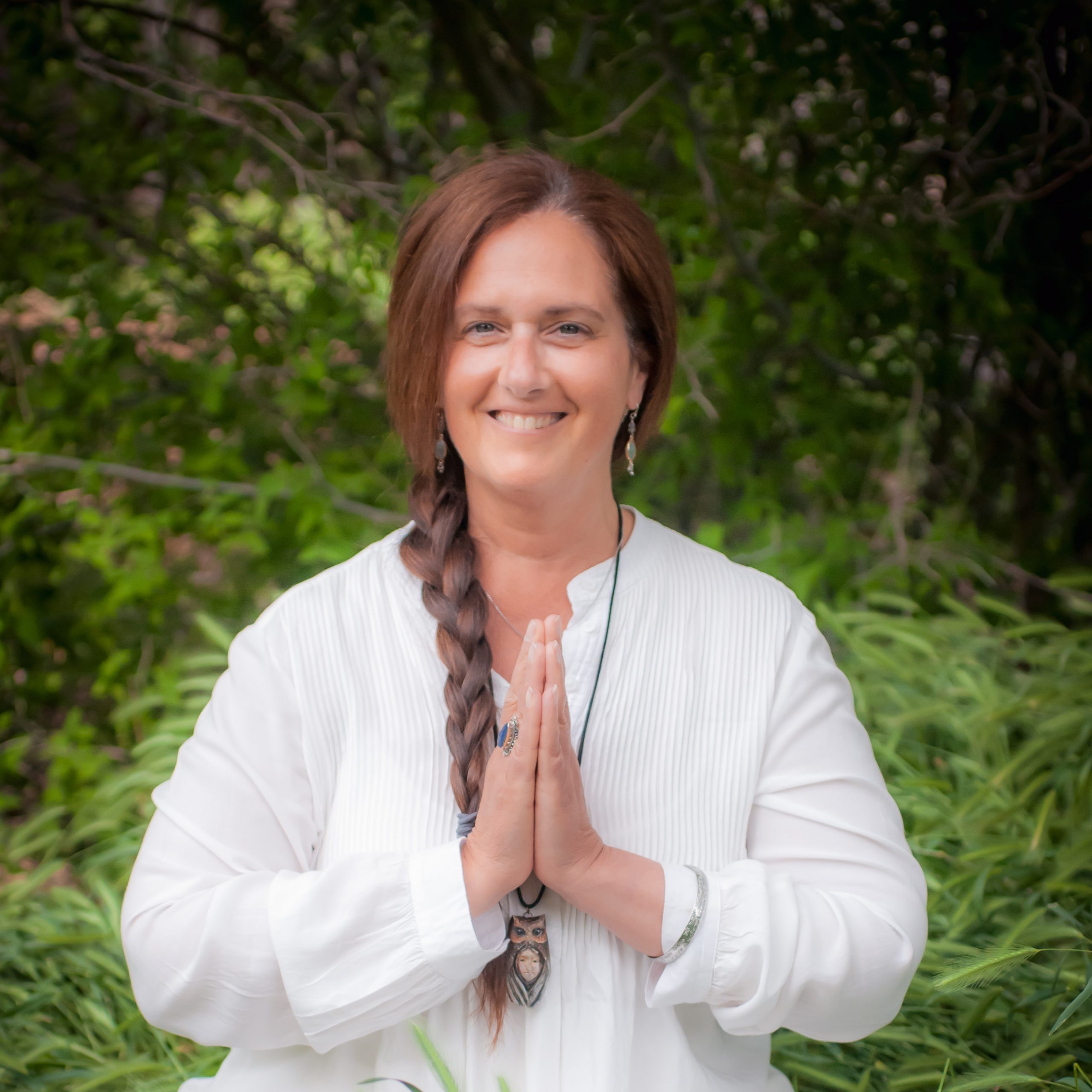 Theresa Banks began her yoga practice in 2003 on Long Island, New York, and has traveled frequently to study a variety of yoga traditions, all over the world. Her love for the healing arts guided her to complete the intensive training program to become an IAYT Certified Yoga Therapist. Building on that training, Theresa adds in-depth knowledge of Kundalini Yoga as a therapeutic science through her studies with Guru Ram Das Center for Medicine and Humanology. Her skill and sensitivity to the use of sound as a healing force has been honed through many years of study with Gong Master Don Conreaux and with the masterful artist of sound healing, Mike Tamburo. Theresa rounds out her therapeutic background with her training to become an Integrated Energy Therapy Master Instructor as well as being certified in Reiki I and II.
Q: I don't want to teach yoga so is this for me?
A: Many people take the course to more deeply experience Kundalini Yoga. They never teach at a yoga studio. There was one man who took the course and said that he considered he was attending 9 yoga retreats over 9 weekends in his home town, thereby being able to go very deeply into the practice he loved. Thousands have taken this course with no desire to teach. 
This course, because of its intensive nature, is the primary, perhaps the only way, you can really take a truly deep dive into the practice. Just taking 90 minute classes won't give you the depth of experience and understanding you will get in this course. Even if you were to take two or three classes a day you still would not get to the inner workings of the practice like we do in this course. These weekends allow you to really strip away the layers that block your mind and open to the positive flow of life force energy. 
Q: Do I need to have extended Kundalini Yoga experience to take this training?
A: Although it is helpful to have some Kundalini Yoga experience, it is not necessary. 
Q: How is this different from other trainings?
A: Unlike trainings that accept 30, 40, 60 people or more, this will be a small group (maximum of 18 students) so each person has more opportunity to work deeply within and integrate her or his experience. This, I feel, will contribute to going deeper and becoming better teachers. 
Q: What is the course like?
A: Each weekend is a combination, of Yoga, Meditation, student led teaching (practicum exercises,) Lecture and Discussion of various topics pertinent to Kundalini Yoga. The emphasis, however, is on experiencing the energy rather than consuming lots of information. We teach the kriyas experientially so you actually download energy and feel the effect. Therefore when it comes to the concepts that you learn, you will understand them because you have experienced them; you will internalize and integrate the material. That experience turns into wisdom because you have full-body comprehension. 
Q: Are there any prerequisites?
A: No experience is necessary because Kundalini Yoga isn't linear or hierarchical. It is more like a mandala, or a circle. Wherever you enter, you are going to gain energy and experience because the course is the science of the human mind-body energy system. 
Q: What are the requirements of the course?
A: Attend all teacher training class room hours.
Teach classes to fellow students as a practicum.
Pass the written examination.
Complete 20 Kundalini Yoga classes outside of teacher training hours that are taught by a KRI certified teacher.
Complete a 40 day kriya and meditation. Create curriculum for two yoga courses.
Participate in 5 morning Sadhanas.
Attend a White Tantric Yoga course or Full Day Meditation equivalent (Any fees for this are not included in Teacher Training course fees).
Sign the Code of Ethics & Professional Standards of a Kundalini Yoga Teacher.
Full payment of course fees. 
Q: What is Sadhana?
A: "Sadhana means daily spiritual practice. It is the foundation of all spiritual endeavor. Sadhana is your personal, individual spiritual effort. It is the main tool you use to work on yourself to achieve the purpose of life. It can be done alone or in a group. Sadhana is whatever you do consistently to clear your own consciousness so you can relate to the infinity within you. Before you face the world each day, do yourself a favor—tune up your nervous system and attune yourself to your highest inner self. To cover all your bases, it will include exercise, meditation, and prayer." https://www.3ho.org/kundalini-yoga/sadhana-daily-spiritual-practice 
Q: What's the weekend schedule like?
A: We are together for 9 weekends on Zoom and in person (Huntington, NY area) depending on Covid restrictions. Saturdays and Sundays from 8:30 AM to 5:30 PM with short breaks and a longer lunch break. There are also 2 Mondays from 8:30 AM to 5:30 PM – Columbus Day and Martin Luther King Day and 5 Friday nights from 6:00 PM to 8:30 PM. 2 1/2 hour zoom gathering once a month in between TT weekends. Dates to be determined. 
Q: I have to miss some class time – what should I do?
A: All the class time is required for certification; if you have to miss any class time, even a few hours of class, let us know beforehand. We can arrange ways to make it up, such as makeup assignments. However, plan early, and let us know right away. You are required to complete all course requirements (practicum, final exam, curriculum design project, etc.) by the stated due dates and you will need to make up any missed time before we give you your certificate. 
Q: Do I have to be accepted into the course before I register?
A:Yes, a short interview will take place on Zoom or FaceTime before acceptance into the program. 
Q: What certificate do I qualify for with this course?
A: KRI (Kundalini Research Institute) Level 1 Teacher. This Teacher Training course more than fulfills the Yoga Alliance's 200 hour national standard for a Registered Yoga Teacher (RYT). With your KRI certification, you can apply for and receive a Yoga Alliance accreditation. Certification as a Level 1 Instructor includes a one year Membership in IKYTA, (International Kundalini Yoga Teacher Association) which is included in your registration fee. Once you have received your Level 1 Certification, you will receive a Professional Membership with IKYTA. There are three levels of KRI certification: KRI Level 1; KRI Level 2; and KRI Level 3. 
Q: Who is Yogi Bhajan?
A: As a child in India, Yogi Bhajan was sent to study the secret science of Kundalini Yoga with his Master. He himself became a Master as a teenager, and in 1969, came to North America to teach publicly. Tens of thousands of people around the world have come to experience the transformative power of this yogic science because Yogi Bhajan dared to bring the teachings and practices out of hiding. He passed from this life in 2004.
Recently, in 2020, information regarding Yogi Bhajan's failures as a person, including sexual abuse allegations, have been revealed, investigated by an independent organization and found to most likely be true. The organizations which hold the legacy of Kundalini yoga arranged for this investigation and have been working to bring healing to all impacted by the abuses of power. Furthermore they are engaged in rigorous inquiry into the systemic contribution to the occurrence of the abuse with the goal of changing the organizations and reordering the community into a more responsive and responsible one. 
Q: Is there a Teacher (Guru)?
A: We are all on the spiritual journey together and although some may bring more knowledge and experience, we all learn from each other no matter how long we have been on the spiritual path. The world itself and our own lives are the teacher. 
Interested in Teacher Training? Fill out the form below.